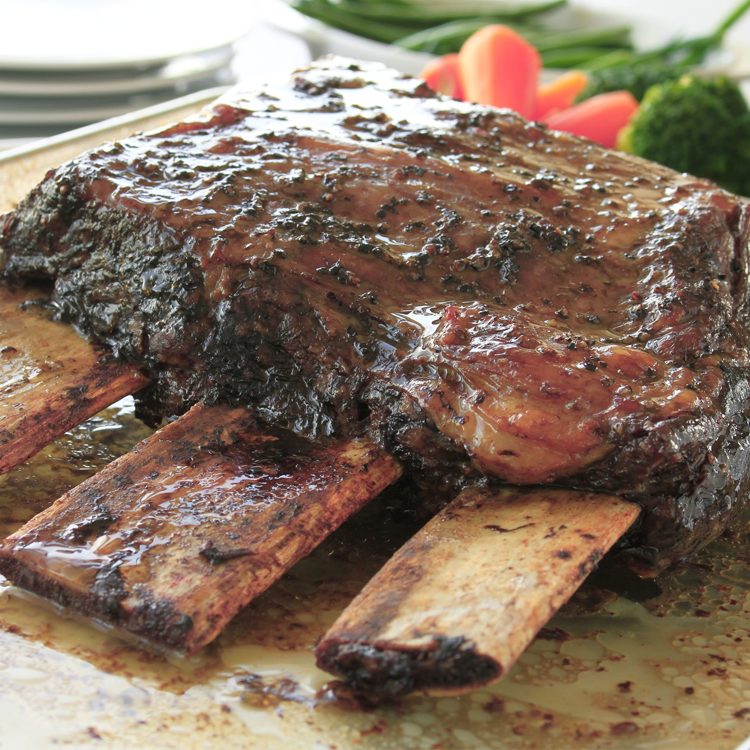 Rosemary Beef Ribs
Premium, tender beef ribs, slowly-roasted in a rich tomato, rosemary, and wine sauce. This falls of the bone, and is oh so decadent!
To defrost: Submerge bag in tap or hot water for 15-20 minutes
To reheat: Remove bag, set aside marinade/sauce. Bake in a glass, ceramic or metal dish, covered with aluminum foil, for 30 minutes at 325F / 170C. Remove foil cover and bake for another 15-20 minutes, until fork tender and sticky. Reheat marinade separately (microwave or stovetop) and serve as side sauce.
Serve with Mashed Potatoes or French Fries, or Rice, and Steamed / Buttered Vegetables
#JustAddKanin
*Serving good for 3-4
Show us how you plate your Kusina meals! Tag us on Instagram and/or Facebook #KusinaPH
---